Ineptitude
Graphical Changes + Art Updates
---
Good Evening!
There's been a great amount of progress recently on the Early Access version of the game, quite a bit of the art has been added in and a new style to the game has been implemented.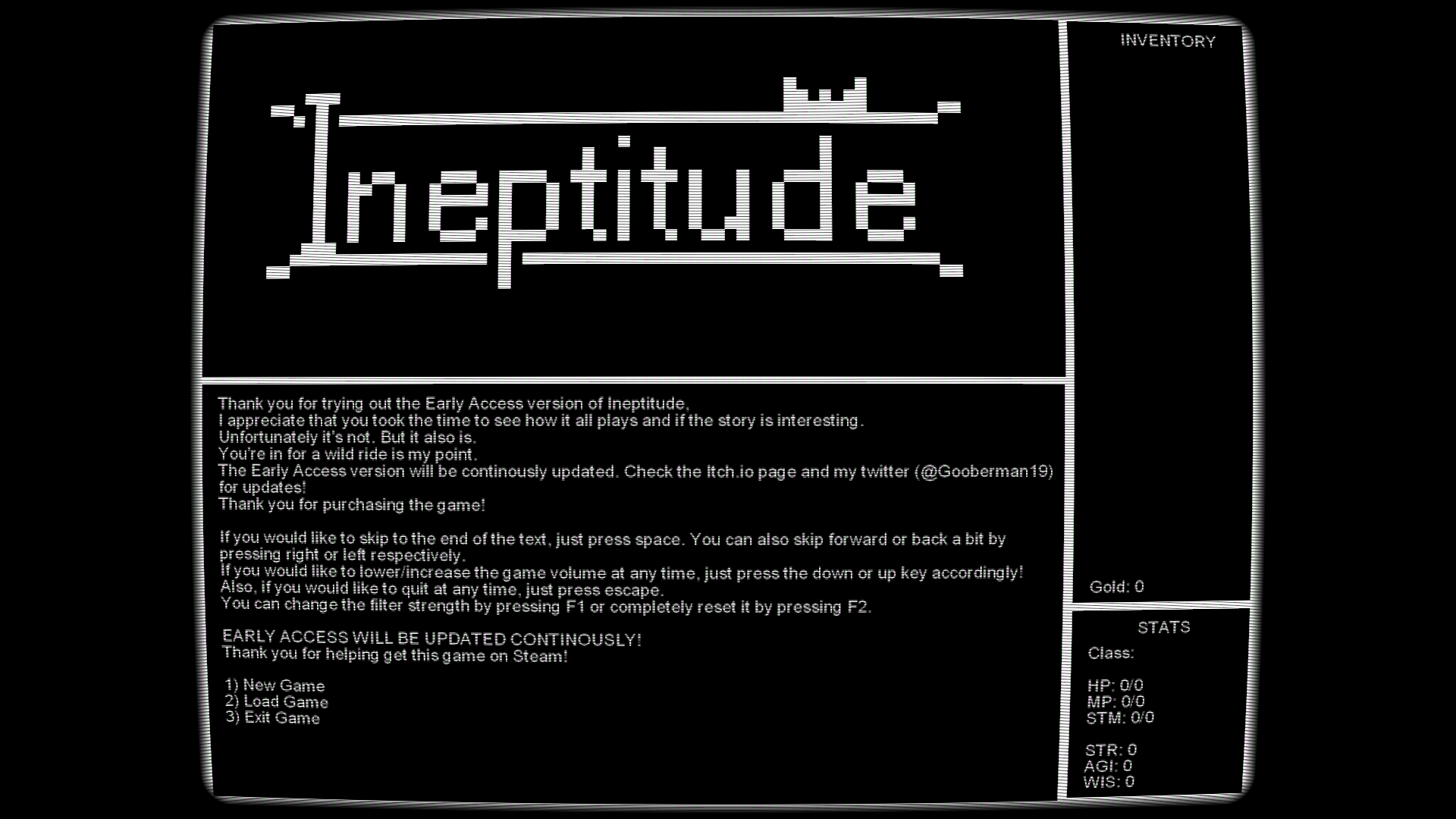 CRT style display!

Here you can see that a new CRT style filter has been applied to the game. Took a bit of work to get it right, but it's now able to be changed in strength in game or completely removed if you preferred the classic flat look. All these changes are available right now on the Early Access version, so give them a try!
Work for the follow-on from this chapter is now underway also, with two of the seven stories already being wrote out. Once I've done the other 5, they will all be written in to the game over a process of around a month. As each new one is written in, Early Access members will be able to play them immediately!
As always, thank you for following along with the development of the game. I do a lot more mini-updates over on my Twitterand if you fancy helping this game get on Steam earlier,consider donating!
Cheers!
-Gooberman
Files
IneptitudeEARLYACCESS.zip
8 MB
Mar 05, 2019