Ineptitude
Massive Change To Future Plans (In A Good Way)
---
GOOD EVENING!
Yes! We are using caps today! The main reason is that there's a big, BIG announcement.
Anybody who's been following the game has likely realised that after the 8th of March, this game will get it's first Chapter 1 Update, at which point the game will cost around $3-$4. There's been a slight change of plan however. This game has gotten a lot farther than I ever thought it would. It's a project I believe in and it warms my heart to know that others believe in it too. As a way to give back, I've slightly altered development plans for the upcoming Chapter.
Essentially, the Chapter will be cut somewhat short, meaning that the next upcoming addition to the game is more of a Chapter 0.5 update, which shows new paths and shows how your game is going to change greatly depending on actions. This means that the new Chapter being added, 0.5, is going to be COMPLETELY 100% FREE.
I'd like to think that not only does this show off a more fleshed out experience of the game, but it gives back to those that were eager to try it out. As such, there will be a slightly earlier release but when exactly is still up in the air. Chapter 0.5 is actually complete now other than the art, so for the upcoming days I'll be making a series of sprites like the two you see below.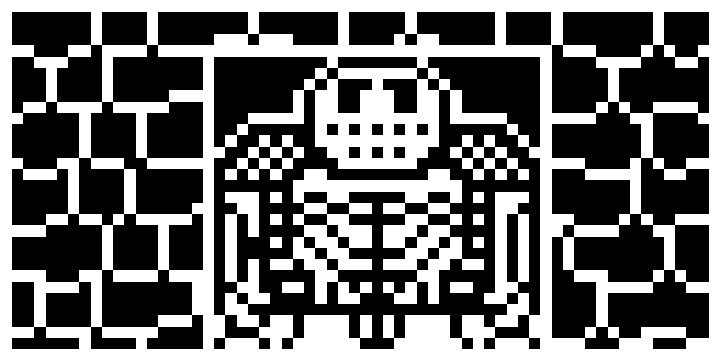 (Iron Wall Walter)

(Ron, The Guard)
Once the art has been finished, the completed Chapter 0.5 will be uploaded the same day to itch.io.

While I'm here, I'd once again like to thank everyone for reading my devlogs and taking interest in my game. If you'd like more random mini-updates, considering following my Twitter. If you would like to see the game on Steam sooner rather than later, please consider donating to the Patreon so that I can afford to get it on there.
Hope all you readers have a great Tuesday.
Cheers!
-Gooberman