Ineptitude
Sound Additions and new art!
---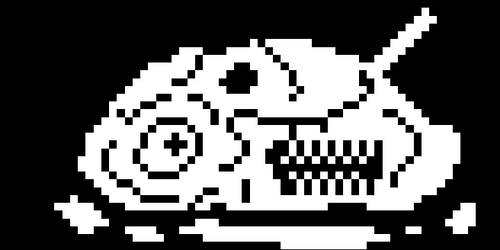 Good Evening!
Another Devlog today, this time showing off some sound additions, a little bit of art from the upcoming Cursed Amulet path and a sneak peak of a little dialogue. The audio is currently WAY unbalanced, so don't have your sound too high. All the sounds are individually created, so they can be swapped out in case I end up wanting to change them or if I get enough feedback that says the sound BLOWS!
I'd like to add a little more sound to the game as, currently, it does feel a tad bit bare. Also, I'd like to report, we've got our first preorder! Didn't expect to get even one so thank you to my anonymous donor! They'll likely be one more devlog a little later tonight wrapping up today's progress and future plans but, for the moment, I'd like to talk a little about publicity.
This game, without release, is already doing 10x better than what I could have hoped and I thank everyone who has had a hand in that, from every like on twitter to every click on the game-page, I appreciate it.
I've set up a Patreon, if only so that I can dedicate more days to development of the game. Absolutely feel no pressure to donate, I'd just appreciate it and it'd help me to afford days off work to create this game.
Along with that, I've got a twitter that I update a little more regularly with the tiny insignificant updates that aren't worthy of a devlog, as well as some random musings.
Once again, I couldn't thank the ones following this game enough. It seems we grow a little each day! To all that have read this:
Cheers!
-Gooberman