Ineptitude
Progress Update 1 (Next Update Next Week!)
---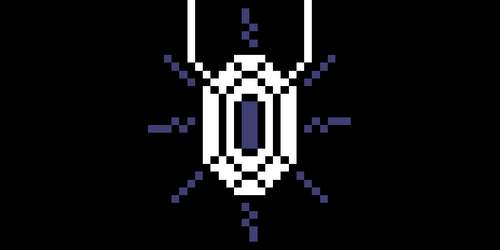 Good Evening!
From here on out, I'll be referring to any Branching Path systems as BPs. It makes this a little less repetitive, haha!
So, a quick run down of what I've done with the first day of Chapter Development.
There's been three new branching paths already put into play, with about 2-4 more planned. The BPs in play focus on the Cursed Amulet that you pick up in the beginning of the game and how you handle it's effects. You will NOT be able to take this path if you did not find the Cursed Amulet before the first chapter.
Next on the agenda is finishing off the BPs for the Cursed Amulet, which leads in to an ENTIRELY different storyline. After that, I'll be coding the BP for owning the Silver Sword at the end of the intro to the game, which will likely be a little shorter than the Cursed Amulet storyline. I would imagine that it will primarily revolve around finding Stitches, The Merchant, but it's early days so anything is up to change.
Anyway, it's 23:40 here in England and I've got work in about 6 hours so, I'll be heading out now. I'd like to thank everyone who reads these devlogs as it feels great to interact with others and know that people have some interest in my project.
Thank you for reading!

-Gooberman